Join the #RaiseYourHandForKids challenge
When's the last time you raised your hand?
Whether you use it to wave, give a high five, or demonstrate your support for an idea, a raised hand is a common way to say something without saying anything at all. Read on to learn how this simple gesture could help raise awareness about child labour.
Starting on 5 May, raise your hand to help raise awareness about child labour. It's easy! 
3 simple steps:
Draw a big smiley face on the palm of your hand.
Ask someone to take your photo, or snap a selfie, with your hand raised high.
Post it on social media, add the hashtag #RaiseYourHandForKids, and tag 3 friends!
Include a small description for the caption, like this:
I raise my hand for a world without child labour. I call on @CatherineRussell, @JantiSoeripto, and @CynthiaSamuelOlonjuwon to join this #RaiseYourHandForKids challenge to mark the 5th Global Conference on the Elimination of Child Labour. Together, we can end child labour!
Don't forget to use the hashtag and tag three more people to take the challenge! This is how the movement will grow.
Image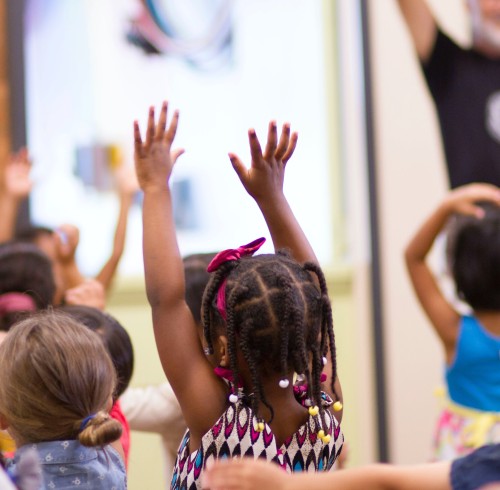 1. It's easy
Everyone understands a high five. It's a simple way to express your feelings and raise awareness, without launching into a speech about child labour. You can just raise your hand, make your post, and let people investigate from there. Link to 5thchildlabourconf.org in your post to facilitate further research.
2. It's fun
Get your kids involved! Tell your family! Your friends! Show your creativity as well as your support for ending child labour by indulging your artistic side. How elaborate can you make your smiley face? Will you add googly eyes? Beads? Glitter?
3. You get to take it with you
If done right, you will spend the rest of the day with a smiley face drawn on your hand. Embrace it! And if anyone asks questions, tell them that you got the idea from the 5th Global Conference on the Elimination of Child Labour.
Are you in?
Join the challenge!